I really dislike writing bad review, but I also despise getting scammed. So I wrote this review to warn you guys about Rowan Reid.
So I had the "pleasure" of booking a time with her before she moved to Alberta. At first everything seems normal, easy booking and good communication throughout. The problem only arise after I entered her incall location. After I handed over the donation of 400$, she started to behave really aggressive and rude.
First, she reprimanded on where I put my shoes after I arrived. If I put my shoes somewhere she did not like she could have told me her preferred shoes putting spot, but instead she started giving me rude remarks. Second, when I deicide to use the mouthwash before I shower in the bathroom, she saw me using it and yelled at me for not using the mouthwash after showering. Lastly, after I finished my shower, she decided to body shame me and insult my family while at it. At that point, I've decided that enough is enough and ask for the money back. She refused, saying the payment is for all the "stress" I caused. At that point, I decided to walk out and never to look back again.
If you read it all the way to the end, thank you for your time. I sincerely hoped that nobody on this forum get scammed like I did.
This is her link
Rowan Reid is a female escort from Edmonton, Alberta, Canada: ❤ "There is no excellent beauty that hath not some strangeness in the proportion." - Sir Francis Bacon Do you find yourself fantasizing about enjoying the company of a woman not just for the rumpy-pumpy but also for witty banter and...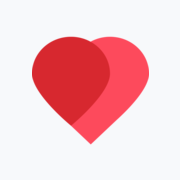 tryst.link
Last edited by a moderator: